Pickle does the hard work.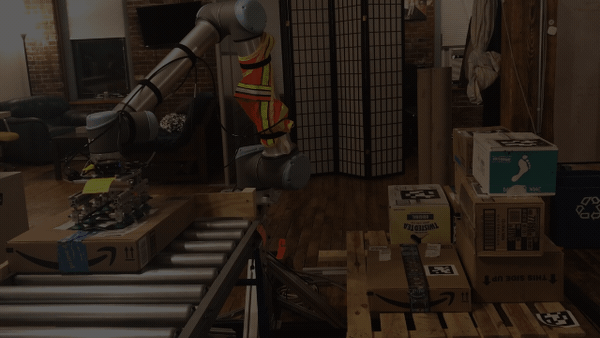 A low cost, collaborative package handling robot that automates several key tasks along the e-commerce supply chain.
Package handling is a physically demanding job with extremely high rates of turnover. The rising costs of shipping, comprised of 2/3rds labor, have become a major bottleneck to continued growth in e-commerce.


Meet Dill.
Dill, the first robot from the Pickle Robot Company. He works multiple shifts, communicates with his human collaborators, and is rapidly developing new skills in handling e-commerce parcels:

Loading/Unloading of feeder trucks

Palletizing/depalletizing

Preloading of last mile delivery vans, trucks, and parcel cars


Interested in learning more?
Led by Andrew Meyer, Ariana Eisenstein, and Dan Paluska, the team at Pickle Robot Company has decades of experience working at the boundary between hardware and software.

Pickle is a superlative cast of engineers with strong backgrounds in robotics, machine learning, modular hardware, and oddly, brain-machine interfaces.
Pickle Robot Company spun out of top Cambridge, MA R&D firm, LeafLabs.